How awesome is Shutterfly? Super!
Not only did I receive my FREE photo calender earlier this week, tomorrow I am expecting my photo book which I also got for FREE. Tonight I ordered some prints and got a free card, a mug that was 29% off, and used the SHIP25 code to get free shipping on my $25 order, yayyy!
I just had to share all this with my friends :) Not to mention I get a $25 credit for sharing this on my blog!
Go order your stuff from Shutterfly before all these sweet deals expire.
This is the card I made...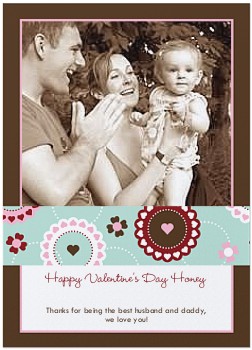 Heart Florets Border Valentine's Day Card